Instructions for transportation
A detailed description of transportation from the Dejvická underground station (terminus of line A):
After exiting the train, turn left and walk up the staircase. After you walk through the glass panel, use the staircase on your left to get to the surface (Vítězné náměstí Square). Continue forward for some 80 metres until you get to the bus stop for buses Nos. 107 and 147.
Get off the bus at the Kamýcká stop. The locations of the stops of the two bus numbers differ. But in any case, cross the main street (Kamýcká St.) and continue to the Sídlištní Street. At the first crossroads, turn left and walk along the Rozvojová Street until you reach the gate to the precinct of the Academy of Sciences.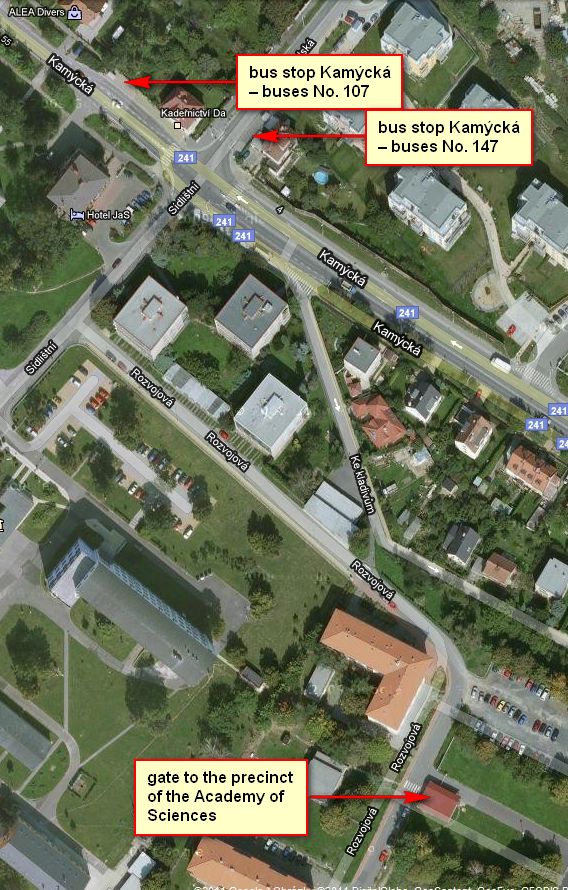 After you have checked in at the gate, follow the circuit walkway (right – straight – right) to the main building of the Institute of Geology. Pass through the double entrance door to the locked yellow door. Here, you can use the phone on your right to contact your host.