19th Czech-Slovak-Polish Palaeontological Conference & 11th Micropalaeontological Workshop MIKRO 2018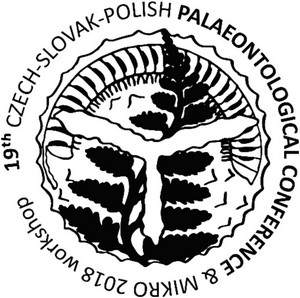 19th Czech-Slovak-Polish Palaeontological Conference
& 11th Micropalaeontological Workshop MIKRO 2018
Institute of Geology of the Czech Academy of Sciences (principal organizer),
the West Bohemian Museum in Pilsen and the Grzybowski Foundation invite
you to participate in the 19th Czech-Slovak-Polish Palaeontological Conference
held in Prague on 18th – 19th October 2018. The Conference will also host
the MIKRO 2018 Workshop on Wednesday, 17th October 2018.
For complete information click here.
1st circular 2nd circular 3rd circular